Four locations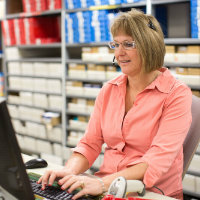 Regardless of which one of the locations you visit, you can be sure that the level of care will follow you wherever you go. Know that when you sit down with a member of the Mayo Clinic Optical team, he or she is working for you. Time and time again, the opticians recognize patients the moment they enter the optical store. Whether you need a new pair of eyeglasses, a simple adjustment, or just want to say hello, stop in to see what they can do for you.
---
Relationships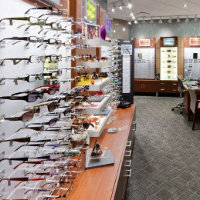 The staff works closely with each of the brand representatives to provide you with the latest fashion. The opticians openly communicate with representatives regarding product quality and performance. Can't find what you're looking for? Just let the opticians know and they will assist you to find the perfect styles. The optical stores don't rely on others to decide what they carry. All of the frame buying is done on-site and the selection is hand-picked. You will find the frame boards always stocked with a variety of styles, from frames that withstand the test of time to the latest fashions from around the world!
Would you like to know more about a specific product? No problem! The staff works closely with brand representatives to find the answers for you.
---
Training
The staff believes in furthering education in all aspects of the optical industry. Training is provided to all optical and lab employees in order to keep them up to date on advancements in the industry.
Mayo Clinic Optical staff maintain a number of certifications and licensing. The staff work closely together to exchange information with one another and you. Don't hesitate to ask if you have any questions. The staff is happy to share!