Virtual Try-on
Welcome to Mayo Clinic Optical Virtual Try-on, where we pride ourselves on bringing you the latest advancements in eyewear technology. We are excited to introduce our virtual try-on feature, designed to make your eyewear selection process more convenient and engaging. With just a computer, phone, or tablet, you can now explore our extensive collection of frames virtually. Once you find the perfect pair, simply reach out to your local Mayo Clinic Optical Store to ensure they have the frames available. Our team of experienced opticians is ready to assist you, discussing the latest lens technology and providing personalized recommendations.
---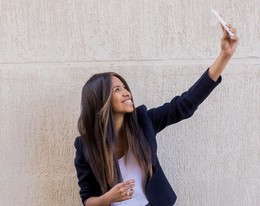 Mayo Clinic Optical Virtual Try-on
We offer two distinct sites to cater to your needs. The first site showcases our Rochester, Jacksonville, and Scottsdale Mayo Clinic Optical Store locations, where you'll find an extensive selection of frames available for virtual try-on. Click here to explore our offerings.
---
Mayo Clinic Health System Optical Virtual Try-on
Additionally, we have an exclusive virtual try-on site dedicated to our Mayo Clinic Health System Optical Store locations, offering a wide range of frames for your convenience. Click here to discover our selection. Experience the ease and excitement of finding your perfect pair of frames with Mayo Clinic Optical's virtual try-on.
Please note that frames on the sites may not be available at all Mayo Clinic or Mayo Clinic Health System Optical Store locations and not all frames listed can accept a prescription.