Eyeglasses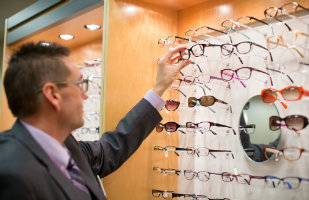 Mayo Clinic Optical offers a wide variety of frames featuring some of today's most popular designs. The optical store has frames that will fit any style. Are you looking for a professional look for work and a fun style for casual? But don't forget the sun is bright! Do you need sunglasses too? They have them all!
---
Contact lenses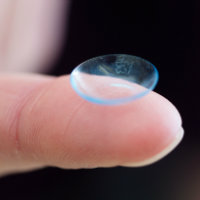 Mayo Clinic Optical fits nearly every brand of contact lenses and is able to fill most current prescriptions even if from another provider. Contact lens orders can be placed by stopping in or calling. Shipping is offered directly to your home.
---
Services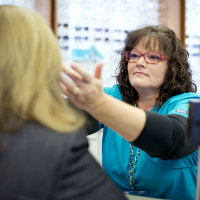 Mayo Clinic Optical offers a variety of other products and services including:
Free eyeglass adjustments
Over-the-counter reading glasses
Eyeglass accessories
Contact lens solutions
---
What to do with your old eyeglasses
An old pair of eyeglasses is good to keep around as a backup if you don't have multiple pairs. But, if you have old glasses you are looking to get rid of please don't throw them away! Mayo Clinic Optical is a collection site for used eyeglasses.