Customized eyeglasses and sunglasses
Eyeglasses and prescription sunglasses are some of the most customized items that most people will ever own. Eyeglasses are made to your prescription and your measurements and to fit your needs.
There are new automated machines to take the measurements needed for your eyeglasses. Mayo Clinic Optical has looked into several of these. Mayo Clinic Optical has so far found that the highly trained staff is able to take these measurements just as accurately. They take into account your personal needs, posture and head position which a machine cannot account for. Mayo Clinic Optical is always looking into this technology but hasn't yet found a device that provides the accuracy of its skilled opticians.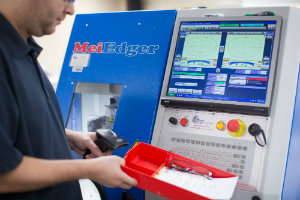 The Mayo Clinic Optical team is always looking for new products and services to offer you. Innovative products in the optical shops include:
Latest technology in lens manufacturing
Digitally manufactured lenses
Customized eyeglasses and sunglasses
Specialty eyeglasses for dry eye
A variety of frame materials
Specialty contact lenses and solutions
---
Quality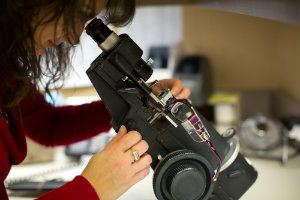 All products that are dispensed through Mayo Clinic Optical are made to the highest standards.
All eyeglasses are dispensed with care after going through several different quality inspections.
All lenses must pass a set of standards to ensure accuracy.
Staff members monitor all product lines and work with manufacturers' representatives to ensure products are current and safe for you.